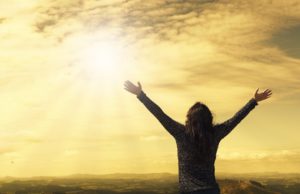 "Beneath the rust and grime which dulls the shine of our weathered hearts, joy patiently waits to be rediscovered." ~John Mark Green
When we go through life we might feel like rust and grime pile onto what once was something beautiful. Traumatic and painful experiences can dirty our perception of ourselves and the world. After going through one distressing event after another, we might feel like we've lost all hope, joy, or any dreams we once had.
Perhaps you feel this way after going through an abortion. Maybe you once had a zest for life and couldn't wait to go out and make something of yourself. But now you find yourself paralyzed by fear, grief, anger, or other difficult emotions and thoughts that pile onto your heart like rust and grime. But, what if, despite what you're going through, having joy again is possible? What if it waits there, patiently, for you to take the next step toward healing?
At Restore After Abortion we want to help you rediscover the joy waiting beneath the surface. We believe that healing after a painful or traumatic experience like abortion is possible and we want to help you take your next step toward that freedom. We tailor our support sessions to meet your needs so that you can choose from in-person or virtual, groups or one-on-one settings. We care about you and can assist you in getting the support you need to help transform your life.
Call or text Restore After Abortion at 630-599-0043 today.
References:
Goodreads. John Mark Green Quotes. Retrieved from: https://www.goodreads.com/author/quotes/14757808.John_Mark_Green