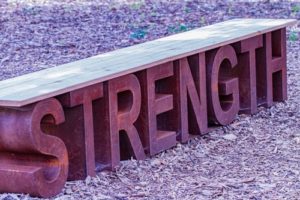 It may have been a while since you last felt like yourself or what you would call 'normal.'  Instead of feeling confident and happy, you may find yourself second-guessing every move you make and are feeling sad all the time. Or, instead of purusing your goals, you find yourself full of fear and withdrawing from people and activities you once loved.  Your life feels chaotic and restless. It can seem like you are stuck in place while everyone else is moving forward in life. In this season, it can be hard to see the light at the end of this long, dark tunnel. All of this can be an indication you are experiencing post abortion stress. 
It can be difficult to know what to do when you are feeling this way. Some people may try to handle everything themselves and never reach out for help because they feel like it is a sign of weakness. However, even though that may have worked out well in other situations in your pastt, it may not be working well now and you are struggling to know what to do. Others know they can't do it alone so they search for others to come alongside of them to handle the grief they are feeling. While you may be feeling weak inside, the greatest strength can come from that place of hopelessness when you finally decide to ask for help.
At Restore After Abortion we believe there is great strength in asking for help. Nobody should have to suffer alone, and that includes you! We offer supportive services tailored to your individual needs to help you get stronger after an abortion. It doesn't matter how long ago it happened, we are here for you. No matter your age and gender, we hope you'll take a strong step forward and reach out to us for help.
Call or text us at 630-599-0043 to get started.