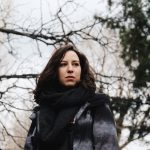 Since 1 in 4 women will experience an abortion by the time they're 45, chances are you or a woman you know has had an abortion. Often, the symptoms following an abortion are not extreme. Women go on with their lives. But something lingers under the surface … a pain … a sadness…It may have happened a long time ago … or it may have happened recently.
Many women describe the following reactions to an abortion loss:
guilt
anger – toward yourself or others involved in the decision
depression
difficulty sleeping
anxiety
nightmares or  flashbacks
self-destructive behaviors
preoccupation with fertility issues
avoidance behavior: avoiding anything to do with babies, abortion, etc.
bonding issues with existing children
trust issues with your spouse or partner
feelings of isolation, that you're the only one
shame – the need to keep the abortion a secret
"I had a desperate need to come out of hiding and be free.   I carried around for so many years an incredible, paralyzing amount of anger and fear."
"I never talked to anyone about my abortion.  Now I'm wondering if it has impacted my marriage."
Are you or a woman you know experiencing any of these symptoms?  We are here to listen and it can help to talk about your experience. There is no commitment and all of our services are free and strictly confidential.
There is hope. There is healing.
Please call/text us at 630.599.0043 or email care@restoreafterabortion.com.  Virtual or in-person support is available.