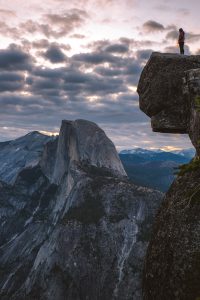 Long, difficult days seems to stretch into more long, difficult days. More often than not, when the sky lets loose its rain, you feel it inside your heart, too. Sunlight doesn't peek through to warm you with hope or happiness anymore. And, just like this, you keep going day after day, on the very edge of not okay. You might ask, How long can I keep going like this? Will I ever feel okay again?
So many life circumstances can cause this feeling and state of mind. Maybe you already struggle with your mental health and something else that just  happened made it worse. Perhaps this something is an abortion you had recently or far off in the past. But ever since the abortion you feel you've been walking a fine line between living to the full and falling off the face of the earth. While life has so many seasons, it can be particularly disheartening to feel stuck in this place of not okay for any amount of time. But, we're here to meet you where you are and show you there is hope.
Restore After Abortion is a program specifically designed for women, men, and teenagers going through a difficult time after an abortion. Abortion affects everybody differently and there is no shame in reaching out for some help if you find yourself struggling. We will tailor your restorative program based on your needs. You are not alone, anymore. We have been there, too.
Call or text Restore After Abortion at 630.599.0043 to get started on the path to feeling better again.