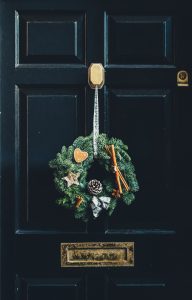 This time of year can bring so many memories and emotions up. Sometimes there are such wonderful, warm feelings of Christmas cheer. But other times something darker might haunt us even as the lights twinkle. With inability to find the inner joy others might be talking about during this season, it can be so easy to feel isolated. Perhaps memories of the past swirl around your heart and head, plaguing you with anxious thoughts and restless nights.
While so many life situations can cause anxious feelings or grief around Christmas, so can abortion. Whether you had an abortion recently or even far in the past, if you've been negatively impacted by it, you're not alone. There are so many others who have been on the same path as you, possibly dreading a usually joyful season because of the depression or guilt you hold within. But you don't have to go through Christmas this way. There is hope to celebrate with joy and peace as in years past. While some things stick with us forever, there are ways to start healing and start finding peace about your abortion this Christmas.
If beginning the journey to find peace this Christmas sounds like something you want, Restore After Abortion is here for you. As the days get shorter and darker, let us help you find the light again. As a program centered on your restoration and healing, we can tailor your program to your scheduling needs. You shouldn't have to feel isolated at this time of year or any other time. We would love to speak with you today about getting started.
Call or text Restore After Abortion at 630.599.0043 to take the first step toward finding peace this Christmas.