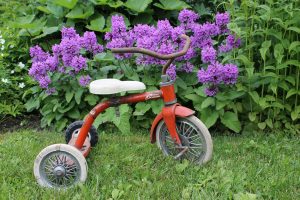 The wounds of a past abortion can sometimes manifest in a variety of ways. After keeping the emotional effects of the abortion tucked away at the back of your mind, it's possible physical reminders of it have begun to appear.
It's not entirely clear how abortion may be connected to a woman's fertility. But the struggles with attempting to conceive can lead you down a similar path of emotions that you might have felt after the abortion. When attempting to cope with infertility, this can lead to feelings such as guilt, a sense of loss, and sadness. This may have stirred some memories about your abortion, and though it may be hard, accepting how you feel can help you move closer to healing.
Try to resist the temptation to reprimand yourself for what you're going through. A sense of shame may attempt to tell you that your trials with infertility after an abortion are a deserved form of condemnation. Though you may feel isolated at this time, as there may be reluctance to discuss what may be happening internally, you are not alone. Plenty of other women have gone through a similar journey, and you deserve to have access to support.
Unresolved grief about your abortion may have manifested if you've found yourself experiencing infertility problems. It might have reawakened memories you have not revisited in quite some time. There may be anxiety about exploring these emotions, but you do not have to be afraid. Within a comforting and compassionate environment, you can take steps to resolve what may be happening inwardly.
Reach Out Today
The Restore After Abortion program offers free, nonjudgmental post-abortion care for teens and adults. Please call/text us at 630-599-0043 or email care@restoreafterabortion.com