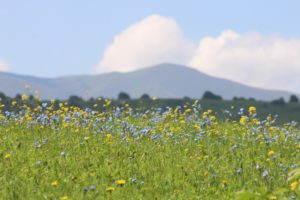 With the arrival of warmer weather, colorful flowers budding, and the melting of snow, it feels like renewal is happening all around. The rejuvenating rays of the sun mend the hurts of a cold winter. All of these seasonal changes can be so exciting, so filled with the hope of a beautiful year to come. But, what happens when how you feel inside doesn't match everything happening on the outside? It can be so difficult to watch the world around you flowering with renewal when you feel like you're just getting worse.
If you just yearn for your feelings to match the new growth happening as spring takes front and center, now is the time to get started with some planting. If you have been suffering from difficult emotions, memories, or fallout after an abortion, no matter how far in the past or recent, there is hope for newness for you, too. You can find renewal this spring and beyond so that you can keep growing and living a full life.
Restore After Abortion is a program for anybody who is having difficult emotions or trouble after going through an abortion. We want you to know there is hope to find newness after your experience. You don't have to stay in these feelings anymore.
Call or text us at 630-599-0043 to take your first step into spring.