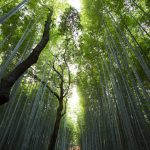 Even though many people may not feel strongly connected to a "religion," most individuals do have thoughts about God. If you have experienced an abortion, have you felt a change in your relationship or concept of God? Do you think God feels differently about you?
Abortion is not only a medical, physical experience. Thinking, emotions and feelings can be affected as well. If a spiritual faith has been part of your life in the past, what does your relationship with God look like now?
It's not unusual after an abortion to have a sense of longing for forgiveness, including from God. Or sometimes we hear "I know that God forgives me, but I can't forgive myself." If this describes you, or if you'd like to talk about God and your abortion with someone else who has experienced it, we want to help you. We are here and we care.
Restore helps those for whom the lingering effects of abortion continue to cause pain. Restore provides free confidential post-abortion care and support services to all individuals after abortion experiences. Restore After Abortion serves DuPage County, Illinois and surrounding communities. Please call today for a free, confidential consultation.