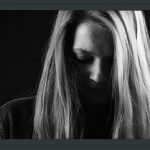 After a highly stressful or emotional event, it is not uncommon to experience unexpected or unusual reactions when it is over. A bad traffic accident or a severe and frightening storm – these are examples of occurrences that may trigger nightmares, flashbacks or even hallucinations.
This can be said to be true, too, if you have been involved in an abortion.  Some peculiar reactions after abortion could include hearing your baby cry, even though you know that is not possible,  or having flashbacks or nightmares relating to the abortion.
If you are experiencing peculiar or disturbing reactions, this may be an indication you are still struggling to come to terms with the abortion. Would it be helpful for you to talk with someone about this?
Restore was created to help those struggling with symptoms arising from abortion experiences. Contact us today at 630-599-0043 or via the online scheduler at https://restoreafterabortion.com/966-2  to learn more about our caring and supportive program.   Restore After Abortion serves DuPage County, Illinois and surrounding communities. We are here to help you.