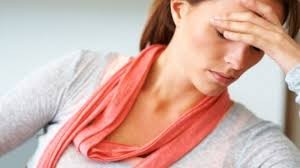 Physical responses of our body – for example, tightened stomach muscles, a clenched jaw, suddenly realizing you're holding your breath – these can be indications that something inside is trying to get our attention. Does this sound at all familiar to you? Physical indicators may be a sign of an emotional disturbance.
Consider if you have experienced a pattern of physical tension after being reminded of your abortion(s). To have experienced an abortion is difficult on many levels. It's likely it has stayed with you in one way or another. Are your shoulders tight for days after you get a text from your ex? If someone mentions abortion in conversation, does your jaw clench or your stomach knot up?
Might it be helpful to have someone caring and compassionate to talk with about this, privately and confidentially? The physical tension you are experiencing may signal that you would benefit from the free services Restore offers. We would like to help you.
Restore helps those for whom the lingering effects of abortion continue to cause pain. Restore provides free confidential post-abortion care and post abortion support services to all individuals after abortion experiences. Restore After Abortion serves DuPage County, Illinois and surrounding communities. Please call today for a free, confidential consultation.