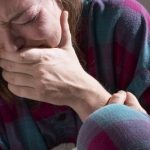 Depression. It's not an uncommon occurrence. Most of us have felt sad or disheartened – even despondent – on occasion. When does it progress, however, from feeling "down" once in a while to a more serious concern? Here are some things to watch for:
Extreme, tearful sadness
Feelings of guilt, inadequacy, helplessness or hopelessness
Sleep problems
Loss of appetite
Emotional dejection and withdrawal
Irrational fears
Inability to concentrate or function
Do any of these characteristics sound familiar or apply to you?
For those who have experienced an abortion, prolonged depression can be an indication of an ongoing struggle related to that event. It's unlikely those unresolved issues will just go away on their own. Needing help through something as difficult as this is not a sign of weakness. We are here for you, and we would like to help.
**Your life is important! If you are in immediate danger because of thoughts of suicide, please call 911 and stay on the line until help arrives. If you are not immediate danger because of thoughts of suicide, but would like to talk to someone about your suicidal thoughts, please call the suicide prevention hotline at 1-800-SUICIDE (1-800-784-2433).
Restore helps those for whom the lingering effects of abortion continue to cause pain. Restore provides free confidential post-abortion care and support services to all individuals after abortion experiences. Restore After Abortion serves DuPage County, Illinois and surrounding communities. Please call today for a free, confidential consultation.