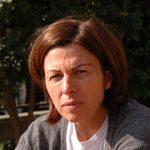 An abortion can be a very emotional experience. And talking about it – when you choose to do so – can bring those powerful emotions back to the surface. Have you observed this in yourself? Have you discovered it to be overwhelming to speak about the abortion? Even with those who love and care about you? Or maybe especially with those who love and care about you?
When you do share, do you find yourself overcome with strong emotions? Sorrow, anger, guilt?
If this is the case for you, you are not alone. Would you like to be able to talk about it with someone who can listen with care, compassion and confidentiality – and who can understand what you are feeling? We are here for you, and we would like to help. We hope you will call us, and allow us to bring to you the support you are needing.
Restore helps those for whom the lingering effects of abortion continue to cause pain. Restore provides free confidential post-abortion care and support services to all individuals after abortion experiences. Restore After Abortion serves DuPage County, Illinois and surrounding communities. Please call today for a free, confidential consultation.