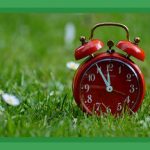 People often look at their lives in terms of "before" and "after."  "Before I met so-and-so."  "After I started this job."  There are defining events or circumstances that are significant enough to create a sense of a big change in the course of your life, or even in your view of yourself.
An abortion in your past may be one of these "watershed" events. Have you noticed yourself thinking of your life in terms of "before" and "after" the abortion? Do you think differently about yourself than you did before? Has your self-esteem changed?
If this applies to you, it may be an indication you're still in a struggle to come to terms with this past event in your life. Does this struggle make it more difficult to move forward and function well for the present and future parts of your life?
Do you wish there were someone you could talk with about this? We are here, and we want to help.
Restore helps those for whom the lingering effects of abortion continue to cause pain. Restore provides free confidential post-abortion care and support services to all individuals after abortion experiences. Restore After Abortion serves DuPage County, Illinois and surrounding communities. Please call today for a free, confidential consultation.