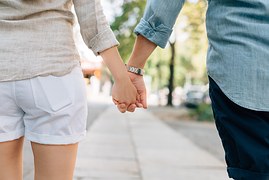 If you have experienced an abortion, your perspectives and attitudes may change – even in your relationships. Are there ways in which you're feeling different about yourself or others?
Have you noted changes in your attitude toward relationships with others? Do you find yourself avoiding relationships, trying to keep yourself somewhat distant? Is it more difficult to open up and be yourself with others? Do you have difficulty with intimacy? Or have you perhaps become more dependent in your relationships?
If what you're experiencing now is different from what's usual for you, take a moment to wonder if the change might be related to a past abortion.
You know yourself best, but often it is helpful to talk it over with a caring, compassionate listener.  We are here to offer you that listening ear. Please call us and let us know how we can help you.
Restore helps those for whom the lingering effects of abortion continue to cause pain. Restore provides free confidential post-abortion care and support services to all individuals after abortion experiences. Restore After Abortion serves DuPage County, Illinois and surrounding communities. Please call today for a free, confidential consultation.