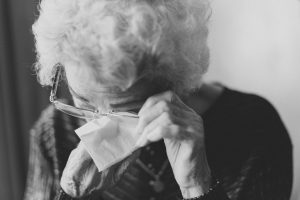 An abortion you had years ago is something you might have kept close to your chest, like a deeply guarded secret. Your silence on the subject may have been motivated by a desire to move past the abortion. Or, perhaps you were worried that sharing this part of yourself would fracture your relationship with your friends and family. Maybe you told yourself that you would reconcile with your past abortion decision at a later date. But without meaning to, time managed to slip away from you.
Some of the business of your life might have begun to slow down. It's possible that you no longer have as many commitments as you once did. Thought it's been years since the abortion happened, this new sense of quiet may have given you more time to reflect. You may have noticed the repressed feelings you have about the abortion are starting to form into words: grief, regret, anger, and sadness.
Looking back on a past abortion can fuel a desire to give a voice to how you feel about the whole experience. If it's been years since the abortion and you are still hurting, admitting these feelings is often the first step toward healing. You might be worried that because time has elapsed since the abortion took place, recovery is no longer an option for you. But it is never too late to seek help.
You're not alone in what you've gone through. Now that you've recognized a need to undergo this journey, it can begin. Within a confidential and supportive environment, you can find the answers you need for coping with the past.
Reach Out Today
The Restore After Abortion program offers free, nonjudgmental post-abortion support for teens and adults. Please call/text us at 630-599-0043 or email care@restoreafterabortion.com.