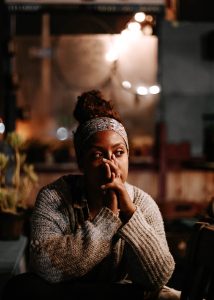 In our society there are things that we're all supposed to feel good about and celebrate. Even more so if we participate! And if we don't go along with what the majority seems to be saying, we might feel like an outcast, or, worse, be labeled and treated as one. Perhaps this narrative surrounding abortion as a women's-empowerment movement seems good and right, and maybe you've fought to believe it. But ever since experiencing an abortion yourself, your feelings have begun to change.
Where can you go with these changing feelings? You might feel isolated, like you're the only one, in a society that shouts their abortions. Struggling after experiencing an abortion, however long ago, isn't talked about very often. You might be questioning why you're having trouble, and perhaps feeling this confusion or loneliness is just making things worse. We want you to know there is hope for you, and hope to make sense of the conflicting things you're hearing and feeling.
Dealing with difficult emotions, memories, or other pressures after experiencing an abortion can happen to anybody. It can be incredibly isolating in today's society. At Restore After Abortion, we are here for you. No longer do you have to question why you're feeling the way you do, but now you can get answers and find hope for lasting change.
Call or text Restore After Abortion at 630-599-0043 to get started with support.