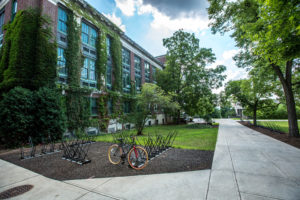 Are you heading off to college, like so many others?  Maybe your university has just started the first semester of the 2023-2024 academic year.  Whether you're a freshman or a senior, attending school close to home or travelling thousands of miles away, a new term can hold the promise of a fresh start.  You're likely feeling surrounded by peers who are celebrating this season and eagerly looking to make new connections.  But maybe you're in a very different headspace than your classmates, because you've recently been through a challenging abortion experience.
After an emotionally difficult abortion, some people wrestle with symptoms of post-abortion stress, such as sadness, irritability, and deep feelings of regret.  College can be a particularly challenging time to cope with these often-unanticipated responses.   You've probably faced a lot of changes in recent days and weeks: the unexpected pregnancy, the abortion and its after-effects, a shifting routine and new surroundings, moving away from family (who may be an important part of your support network)… the list goes on.  You may feel isolated if the people you're interacting with don't know how the abortion has negatively impacted your mental/emotional health.  Some individuals in situations like yours may cut themselves off from their peers.  Others may go through the motions, attending classes, parties, and homecoming games with their friends, and trying not to show how much they're hurting inside.
Know that you're not alone, even if that's a tough truth to remember in the coming days.  Restore After Abortion is here to offer hope!  We're a support program for women and men who are struggling with symptoms of post-abortion stress.  Restore provides opportunities to connect with a support group or Restore leader one-on-one, virtually or in-person.  The program includes a free book study and confidential appointments intended to help you process your experiences and discover emotional healing.
Contact us to learn more!  We've been serving persons from our Chicagoland community and beyond for over 20 years, and we'd love to walk this road toward healing by your side.