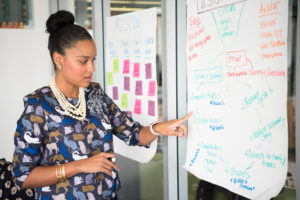 It's very common for women experiencing an unexpected pregnancy to choose abortion based on concerns that pregnancy or parenting would negatively impact their career.  That's not surprising, because a person's chosen profession matters a lot!  The vast majority of us rely on our jobs to get our basic needs met.  And those of us who live in modern western society are immersed in a culture that applauds and rewards career success.  Some people would probably even say that their career represents an important component of their identity.
Did you make a past decision to end a pregnancy because you felt like you had to choose between your career and being a parent?  Career may have seemed like your best option at the time, but perhaps you've found yourself questioning this decision in hindsight.  Possibly, your career journey has disappointed you or turned out differently than you expected.  Maybe your priorities have changed over time.  Or, you've seen how the choices you've made have allowed you to focus on your career and take professional steps forward, but you're having negative emotions surrounding the abortion anyways.
Some women feel like they're able to move on after ending a pregnancy.  Others wrestle with symptoms of post-abortion stress, even if abortion made sense to them when they decided to take that step.  Unexpected pregnancy circumstances tend to be complex, and oftentimes, a person's feelings about a pregnancy decision are too- whether she's chosen abortion, adoption, or parenting.  Are you having doubts, regrets, or unresolved negative feelings about a pregnancy decision in your past?  Know that you don't have to live in that tension forever.  Nor do you have to face the past, present, and future on your own.  It is possible to discover hope and healing!
That's where Restore comes in!  Our free program has helped persons who've had a difficult abortion experience process their emotions and find healing support for over twenty years!  We offer opportunities to meet with a Restore leader one-on-one or in a support group setting, virtually or in-person.  There's no judgment here.  Just compassion and healing.
Reach out to learn more and schedule an appointment today!