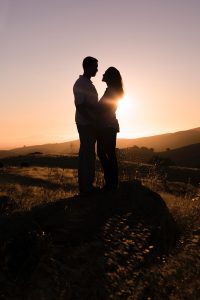 After following through with an abortion decision, some couples begin to notice fault lines in their relationship. An abortion decision can lead to anger, resentment, and bitterness, and as more time passes, perhaps you feel these emotions have created a fracture between you and your partner. Some women may struggle with grief after an abortion, and it can be difficult to discuss these feelings with your partner if it feels as if the abortion has distanced you from him.
Varying degrees of emotions may have arisen as a result of the abortion, and a part of you may feel as if your partner is to blame. If you harbor resentment toward him for the abortion, perhaps your emotions stem from the part he played in your choice, or his failure to offer solutions that would've prevented it from happening. Anger can be a powerful feeling, and while there may be hesitation to talk about the abortion, these emotions can still fester and take root inside of you even if you're silent about them.
Your abortion may have left you feeling hurt, and if your partner seems hesitant to talk about it with you, this can make your experience seem isolating. It may take time, but the resentment that may be tied to your abortion can be soothed by pulling it out of the darkness and into the light. You do not have to walk this path alone, as those who have made this trek before you are here to aid you down this road toward healing. Recovery often comes in small steps, and identifying the complexities of your resentment can bring you closer to restoration.
Reach Out Today
If you are struggling with feelings of resentment toward your partner due to an abortion decision, we can help. The Restore After Abortion program offers free, nonjudgmental post-abortion care for teens and adults. Please call/text us at 630-599-0043 or email care@restoreafterabortion.com.