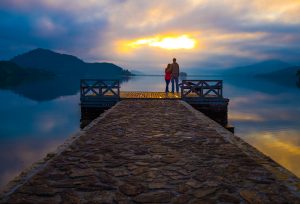 Old wounds may compel us to put on a protective armor. Some women who have experienced an abortion may construct a tight shield around themselves, guarding themselves against intimacy to cope with past hurts. Though it may offer temporary relief, this method of protection can create challenges when it comes to opening ourselves up to others.
Complex emotions such as grief, sadness, and anger may follow an abortion decision. To heal from this, the armor you built for yourself can seem impenetrable. While you may have constructed it to keep yourself from being wounded again, the more defenses we attach to this defensive covering, the harder it can be to connect with those around us. After the abortion, you might have noticed yourself struggling to receive and give affection to others.
Try to pay attention to your needs and be kind to yourself. This fear of intimacy may be tied to conflicted feelings about your abortion, and if you notice these sentiments persist when you push them down, perhaps they're guiding you toward a certain direction. The information you need to heal may be hidden within these emotions. Shedding your armor and letting these feelings unfold can be scary at first, but you are not alone. Compassionate support is here to work with you as you remove your armor, bit by bit, opening yourself up to the tenderness of an understanding connection. What happened to you that led to an aversion toward intimacy may have shaken your confidence. But resources are here to help you build trust in yourself during this journey toward restoration.
Reach Out Today
The Restore After Abortion program offers free, nonjudgmental post-abortion care for teens and adults. Please call/text us at 630-599-0043 or email care@restoreafterabortion.com.