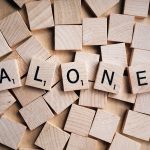 We are so glad to have launched our newest women's post abortion support group. What happens in these groups is truly amazing: the sharing of stories, the bonding experience, the feeling of true support, and the healing that occurs.
We are confident these ladies will experience the support and healing they are seeking. Recently, I checked in to see how these ladies were feeling about being in their new Restore group. Their responses show how much they feel supported and feel it is going to be a positive experience.  Here is what they said:
Client D: "Group went really well! For the first time in a long time I felt relief to realize that there were other women who have the same feelings as I do regarding their abortion experience. I also felt happy to realize that I will have a serious group of supporters to help me during this time. Overall, I feel really confident and happy about my group and my group leaders."

Client L :"It was great. The leaders made it feel welcoming and comfortable to be able to share our stories. It was interesting for me to hear the other women's stories and how much we all have in common. It made it easier to share."

Client K: "It went really good. It's a perfect fit!"
At Restore, we have groups just like these launching throughout the year to help those who are struggling with grief and regret from a previous abortion.  If you or anyone you know could use a compassionate group of supporters in the journey to healing, please call or text us today at 630-599-0043.  There is no charge for our services. We are here because we care and want to help.
Restore After Abortion serves DuPage County, Illinois and surrounding communities. Whatever your need may be for post abortion healing, Restore can help provide free and confidential post abortion care and support services. Please contact us. We are waiting to hear from you.