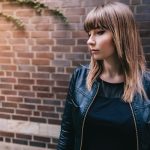 Grief. It can hit without warning and cause devastation in its wake. And, unfortunately, the struggle through the stages of grief can be a long and complicated journey.
Recently, I reflected on many of the women's stories that I have heard on grief after abortion.  Many explain the struggle is real and the desire to get healing is a desperate search.  They can feel like they are in the struggle for their lives. They can feel like there will be no end to the pain and anguish they are feeling.  However, for those that courageously take on this fight to find healing in the midst of grief, the process can lead to transformation in their lives.
In the article, "The Grief of Abortion*," the author describes her complicated journey from grief to healing.
"Through the stumbling blocks of my traumatic grief and my journey toward healing, I have taken note of the complexities surrounding the individuality of my own grieving process.  I have likened it to an onion.  It seems to emerge in layers over time and through experiential and spiritual growth.  It has been wrought with moments of intense pain and intermittent moments of complete despair.  It has required me to develop a foundation of self-reflection and a belief that I am forgivable.  It has required faith and a depth of courage that is capable of truly reconciling my fear.  It has been nothing like the model of traditional grief as once defined by Kubler-Ross within her original five stages of grief–denial, anger, bargaining, depression, and acceptance.  It was dramatically different and this misunderstood disparity kept me paralyzed for decades.  My journey toward peace in my heart didn't begin until the emergence of something different and that something was ignited by hope, and from hope; wisdom, and from wisdom; courage, and from courage; compassion, and from compassion; love for others with a burning desire to interrupt the destructive paralysis wherever it exists.  This path pointed in only one direction and that was to embrace God's love for me and to believe in his mercy.   And so it began…..my healing and path to wholeness that I know will continue as a lifelong journey.

There is hope, forgiveness, mercy, and healing through a deeper understanding of the grieving process and through involvement in programs designed to support the unique grieving process that post-abortive men and women experience.  One of them is Rachel's Vineyard; yet another is the RESTORE program through Carenet.

I pray this helps you to reach out and find the transformative peace and healing that awaits you.  It is only one prayer away and one phone call away.."
If you are ready to take that next step into your journey to healing, Restore After Abortion would like to help. Whatever your need may be for post abortion healing, Restore can help provide free and confidential post abortion care and support services. Please contact us. We are waiting to hear from you.
*Silent No More. (2016, June 3).  The Grief of Abortion. Retrieved from:  http://www.silentnomoreawareness.org/articles/article.aspx?articleid=5732&owner=277