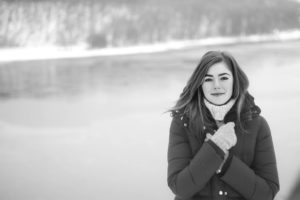 Welcome to 2023!  I don't know about you, but for me, kicking off a new year tends to involve some feelings of apprehension and hope, especially if the previous year was a particularly challenging one.  Facing the uncertainty of the future can feel intimidating, something many of us are especially mindful of in January.  Perhaps you're concerned that the struggles you encountered this past year or earlier will follow you into 2023.  Maybe you're most anxious about the future challenges you can't anticipate.  And yet, there may be sweetness and comfort found in this opportunity to "start fresh."
Are you struggling to cope with an abortion that took place recently or years ago?  Perhaps you feel a mix of emotions similar to what I'm describing…  a sense of being "shaken" by the past, or overwhelmed by symptoms of post-abortion stress.  But maybe there's also a glimmer of hope that circumstances will change for the better in 2023.  If you need healing from a difficult abortion experience, know that there's never a "wrong" time to begin this process.  However, the opening of a new year may be an especially opportune time to start that journey for the first time, or recommit yourself to it.
At Restore After Abortion, we believe in healing hearts and minds through personal connection.  You don't have to face this new year (or the emotional pain of your past) alone.  Restore offers opportunities to connect with a support group or individual leader, process your experiences, and discover hope.  Uncertainty is a part of life, just as your abortion experience and all the circumstances surrounding it have been a part of your life's journey.  That doesn't mean you have to continue walking in fear, depression, anger, or regret.  Hope is within reach as this new year dawns!  And healing will continue to be possible throughout 2023 and beyond.
Connect with Restore After Abortion today- we'd love to hear from you!  Restore provides free, confidential services virtually and in-person.