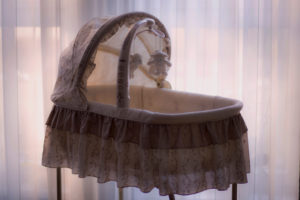 Some women are surprised to find themselves wondering this after choosing to end a pregnancy.  Odd as it may seem, wanting to get pregnant again can emerge as a symptom of post-abortion stress.  Have you been wrestling with similar thoughts in recent weeks or months?  If so, your mind may be reeling with confusion, anxiety, and frustration.  This can be a very difficult- even isolating- mental space to find yourself in.   Perhaps you have no idea how to process your conflicting desires about pregnancy, and fear the people in your life would never understand.
Restore After Abortion is here for you.  We're a post-abortion recovery program, composed of men, women, and teens searching for hope in the midst of a challenging abortion experience.  Restore is all about fostering healing within a caring community- whether participants choose to connect in a support group setting or one-one-one.  Many of our leaders (and all our participants) have been through a post-abortion recovery process of their own.  So, we know how confusing and difficult this journey can be.  You're not alone!
Learn more about Restore After Abortion!  We provide opportunities to meet in-person or virtually. 
When a Pregnancy Outcome Feels Different than Expected
Chances are, at the time of your pregnancy decision, having an abortion made the most sense to you and/or the key people in your life.  Perhaps a lot of careful consideration was invested before taking that step.  Maybe you believed abortion was your only way forward, due to financial difficulties, complex circumstances, relationship factors, or a host of other reasons.  You probably hoped you'd feel calm and settled afterwards, as though ending this pregnancy would mean ending your difficult circumstances.  But, despite your best efforts, a small (or significant) part of you isn't okay with the outcome.  Perhaps you're feeling more unsettled than ever.  You may be regretting (or at least questioning) your decision to end the pregnancy… and, shockingly, hoping to get pregnant again.
Addressing Your Pain
Doubts and conflicting desires like the ones you're grappling with can make life after abortion difficult to bear.  If any of this resonates with you, you're likely in an emotionally vulnerable place right now.  You're healing from the past, trying to make sense of the present, and wondering how to lean into your best future- all at once!  Surprisingly, it is possible to desire and fear another pregnancy simultaneously.  This doesn't mean you're "crazy" or you've lost your sense of logic.  An abortion is a significant and complex experience, and everyone responds differently in its aftermath.  However, thoughts and wants like these are probably an indication that you need healing and support.  Unresolved emotional conflict tends to linger.  By addressing your pain, beginning today, you can move toward peace of mind.  Doing so will almost certainly help you discern your best path forward.
Are you having conflicting feelings about your pregnancy decision or wishing you could get pregnant again?  You may be surprised to learn that many women have been through a similar experience.  Our compassionate leaders at Restore are available to help you take your first steps toward healing.  We believe a non-judgmental dialogue has the power to break down barriers of shame, which is why a supportive community can be so soul-nourishing.
Reach out and schedule an introductory appointment today!