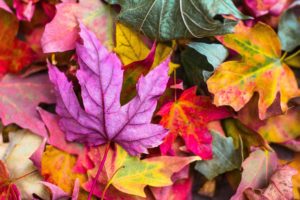 As days begin to chill and leaves crisp into oranges, browns, and reds, it can be tempting to keep living life as is. Letting one season pass into another might feel like the normal routine, after all, fall is a busy season and it can be easy to let October fly by. But as the days tend toward the gloomy side, do you feel gloomy within? Are you struggling with difficult emotions that you're trying to push down again and again?
While seasonal depression can certainly begin taking hold as the weather gets cold, what about depression from other sources? Have you been struggling with anxiety, regret, shame, or grief after having an abortion? These are not uncommon feelings and thoughts to be struggling with after an abortion, whether recent or many years in the past. Maybe you haven't reached out for help before because you don't know where to turn. But we're here to tell you this October, it is possible to start the healing process after abortion.
At Restore After Abortion we're ready to help you get the healing you deserve. No matter your age, ethnicity, gender, or how long ago you had an abortion, we want to give you a helping hand into a brighter future. We'd love to connect you with one of our compassionate team members to start customizing a Restore plan just for you.
To start finding healing this October, call or text us at 630-599-0043.