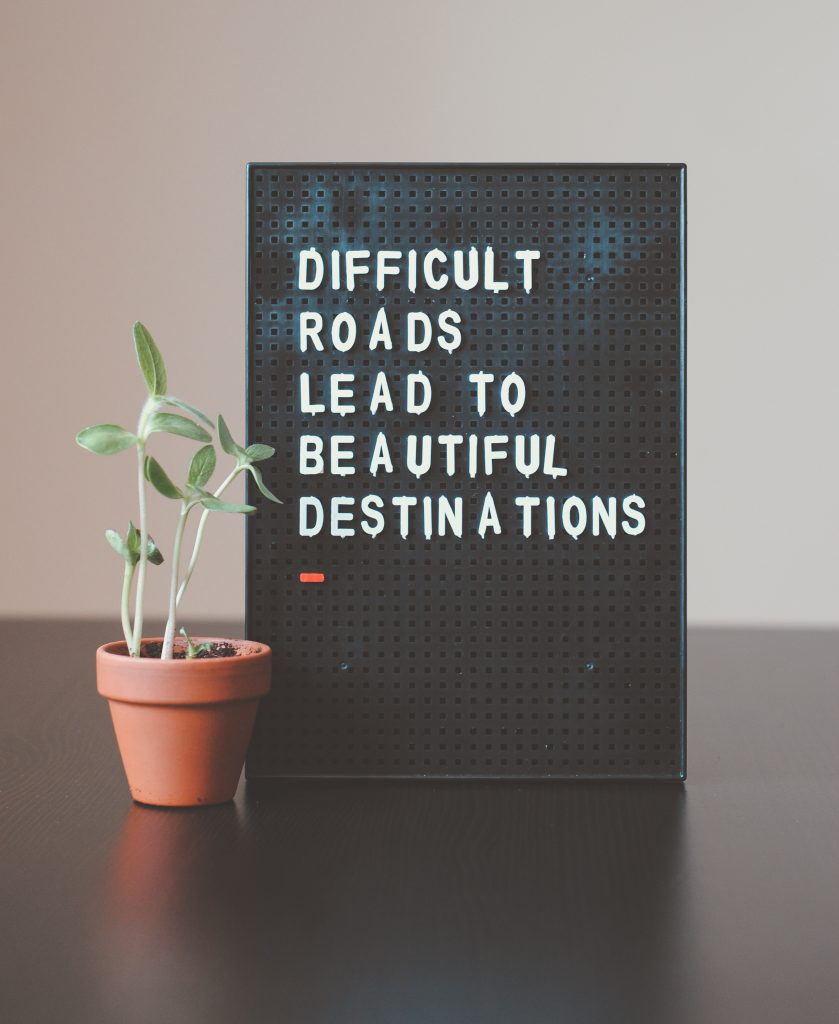 Difficult Roads Lead to Beautiful Destinations
When you find yourself at the beginning of your journey towards healing, it is normal to feel as if your grief may overwhelm you with its weight. But it is possible for good to be drawn out from the experiences in our lives that have caused us to have negative feelings, and to those who mourn, know that it is possible to be restored. Your journey towards recovery may seem like a difficult one, but the destination which brings peace and understanding in our greatest time of need is what makes it all worth it.

Do not allow yourself to be burdened with thoughts like "I've had more than one abortion" or "my abortion was worse than hers." Healing can begin if you open yourself to it, and it is not about who you are, but how you can restore yourself so you may live a life where you are no longer burdened by your grief.
It can be hard to face the things that burden you, but do not be deterred from seeking healing if you feel anxious about admitting the existence of a problem for the first time. By facing these issues with the help and guidance of a supportive group, you can be set free from the emotions that are weighing you down. No matter how difficult the road to recovery may seem when you first begin, it is not nearly as hard as if you attempt to sort out your complicated feelings all by yourself.

There is Hope in Healing
Consider taking your first steps to recovery by reaching out to those who are trained to help. You are not alone in your feelings, and the journey is yours to begin as you process your feelings of grief. What comes after is restoration, and you can depart from a place of despair and into a state that is joyous and full of hope after embarking on the road to recovery.

The Restore After Abortion program offers free, non-judgmental post-abortion care for teens and adults. Please call or text us at 630-599-0043 to begin your journey towards healing.