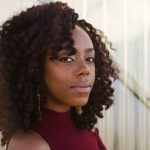 Merriam-Webster.com defines depression as a state marked by:
"sadness
inactivity
difficulty in thinking and concentration
a significant increase or decrease in appetite and time spent sleeping
feelings of dejection and hopelessness
and sometimes suicidal tendencies"*
After an abortion, it is not uncommon for women to suffer from post abortion depression. If some or all of these feelings are making it difficult for you to carry out your daily life and activities, you are not alone.
Restore After Abortion helps those for whom the lingering effects of abortion continue to cause pain. Restore provides free confidential post-abortion care and support services to all individuals after abortion experiences.
Jane** shared these thoughts about the depression she experienced before joining Restore:
"I felt as though the abortion was something I could no longer handle on my own. I felt overwhelmed, lost, and completely terrified. Daily functioning became quite difficult as I did not know how to handle the loss and did not have anyone available to me as a support system. I felt severe isolation closing in on me, like a chokehold. I absolutely HAD to do something. I was scrambling to find relief – any relief—from anywhere. I only stumbled across the program after I had a complete breakdown and was contemplating suicide…"
During the Restore program, you'll be connected with a caring advocate who has been where you are—and come through the pain into a place of healing. Although the Restore program doesn't take the place of professional counseling, most participants find that the community, truth, and love offered in our program are truly transformative.
This is Jane's** transformative experience in her own words:
"I needed relief. I needed tools to cope. I needed peace. I started out very leery and scared of what I was about to go through, but over time I learned that it was a safe place. I received more than relief. I received the forgiveness … I received the ability to feel [God's] love in my heart.… There are no words appropriate to tell you how valuable that is. I am a whole person again, but in a different way.… I no longer feel as though life will not go on. Life is vivid. Life is worth living. My relationship with my son has improved dramatically. My entire perspective on virtually everything – is transformed. And I know without a doubt, that it is because of experiencing this group. It truly did set me free."
If you would like to see this kind of change in your life, please contact us.
Restore After Abortion serves DuPage County, Illinois, and surrounding communities. Whether you need help for post abortion depression or some other aspect of post abortion healing, please call 630-599-0043 today for a free, confidential consultation. We are here to help you find the compassionate post abortion support you are looking for.
*If you are having suicidal thoughts, please contact the Suicide Prevention Lifeline  or call 911.
**name has been changed.