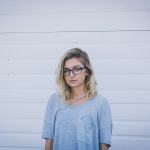 Perhaps it was a difficult decision for you; perhaps it was not so much. In any case, at the time, the choice seemed to be the best you could make. Whatever your process, it's likely you did not expect to experience anger after abortion.
Anyone involved in an abortion – as the partner, friend or a family member—may also experience  anger after abortion.
Restore After Abortion has been caring for individuals throughout Chicago's western suburbs for over 10 years. If you are struggling with anger after abortion, perhaps we can help you.
Although it's an emotion you may not expect, in some ways anger is a natural response after an abortion. Anger is one of the stages of the grieving process. Many people first experience a feeling of relief that a difficult situation has been resolved right after abortion. A sense of loss, even grieving the pregnancy, may surface at a later time.
Earlier this year, a Restore client shared the major feelings that prompted her to sign up for the post-abortion support group:  her "anger and sadness, and what was connected with [her] abortion." She says something she needed and experienced from the group was "learning where [her] anger actually stems from." She's not alone among our clients working through anger after abortion.
Restore After Abortion serves DuPage County, Illinois and surrounding communities. Whatever your need may be for post abortion healing, Restore can help provide free and confidential post abortion care and support services. Please contact us. We're waiting to hear from you.