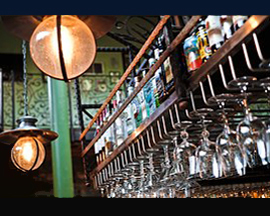 Sometimes there are things in life we would just like to escape. It may be a situation or past event so overwhelming or unhappy that we simply want to forget—sometimes abortion is one of those things.
People may escape memories of difficult events by going to the movies, pouring themselves into work or school, or taking up an engrossing hobby. But drugs or alcohol also provide a pleasant forgetfulness, or at least they can numb some of the pain.
Did you begin to use drugs or alcohol following your abortion? Or did you increase your intake of either or both of these?
This may be an indication you are in a struggle to get beyond this hurtful event in your past. It can be a difficult struggle, but there is hope and help for you with Restore.  We are here, and we want to help.
Restore helps those for whom the lingering effects of abortion continue to cause pain. Restore provides free confidential post-abortion care and support services to all individuals after abortion experiences. Restore After Abortion serves DuPage County, Illinois and surrounding communities. Please call today for a free, confidential consultation.