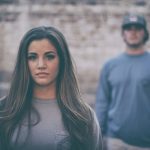 Relationships can be challenging leading up to and, also, following an abortion. What can happen when one partner decided on abortion while the other one was either undecided or wanted to parent? What if both chose abortion but, later on, had regrets afterwards? Well, abortion can create many issues within relationships. What are some of the common problems faced after couples have gone through an abortion?
End of a Relationship: Whether married or dating, the woman's relationship with her partner may suffer. Some women struggle with the fact that the man did not support her and their baby. If the decision was made against the man's wishes he may feel like he wasn't able to protect his family.  An abortion is a loss and can strain any relationship as you work process your grief. It can be an especially isolating experience if an important relationship is lost.
Communication Challenges: Resentment against the partner who made the decision may develop. Men may not understand the connection a mother can have to her baby early on in pregnancy. Many women become emotionally numb following an abortion which can interfere with a close relationship as well.
Threat to Family Structure: The family feeling of togetherness can be disrupted if the partners did not agree on the choice. Either member of the couple may feel like they didn't uphold their role as a parent.
Sexual Dysfunction: Sexual desire can become more complicated following an abortion because of physical healing, fear of getting pregnant again, and possible negative feelings between partners. One partner may look for more sexual intimacy as reassurance that things are OK in the relationship, which can lead to tension if the other partner is less interested in sex. In some cases, low self-worth prompts compulsive seeking of sexual relationships.
Parent-Child Bonding: There may be challenges bonding with current children or future children. People may feel anxious about future pregnancies. A post-abortive woman may have trouble bonding during future pregnancies or overcompensate by attempting to become a "perfect" mother.
What's Next?:
If you are struggling with relationship challenges following an abortion, it can help to talk about it. A group setting can be helpful where you can share your struggles with other women who understand.  It is also important to heal yourself before you can restore relationships. Healing and restoration from your past abortion decision is possible and will allow your relationships to begin to heal as well. We are here to listen and assist you in your next steps in the healing process.
For over 10 years, Restore has been providing a safe, nonjudgmental, and compassionate environment where teenagers and adults can process through their emotions and find the healing they deserve.  We offer both individual and group support.  All of our services are free and strictly confidential.  If you would like to schedule an Introductory Appointment to learn more about how we can help you, please call or text us at 630-599-0043, email care@restoreafterabortion.com, or message us privately on www.facebook.com/restoreafterabortion.