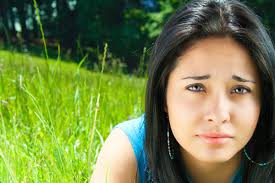 If you have experienced an abortion, it's likely that it still comes to mind at times. It's something most of us do – reflect on ways things might have turned out different.
Often it's about little things; sometimes it's bigger things:
"I'm happy I didn't get the car washed just before this rainstorm!"
"It's a good thing I didn't accept that first job offer."
"I'm so glad I was here to catch that phone call."
An abortion in your past would certainly be a big thing. Without the abortion, your life would be different. Do you find yourself thinking about this often? Rationalizing why you are better off without that child in your life today? Consider if you might be trying to justify your decision to yourself. This might indicate there is still a struggle going on inside you.
Have you thought you'd like to talk about this with someone, but you don't know where to turn? Could you use some assistance to get to the other side of it? We are here to help.
Restore helps those for whom the lingering effects of abortion continue to cause pain. Restore provides free confidential post-abortion care and post abortion support services to all individuals after abortion experiences. Restore After Abortion serves DuPage County, Illinois and surrounding communities. Please call today for a free, confidential consultation.