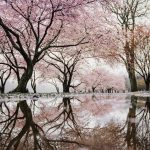 Today we welcome this guest blog post from pregnanthelp.com.  For over 35 years, PregnantHelp has compassionately served Chicagoland women who are facing unintended pregnancies.
"I've had an abortion…. well, a few abortions…."  Eye contact broke off and the woman's voice lowered as she shared this piece of her history.  Her embarrassment was evident, yet her story is shared by many.
How common is it to have multiple abortions?
According to the Guttmacher Institute, "About half of all U.S. women having an abortion have had one previously."  With over 40,000 abortions occurring each year in Illinois alone, you can see that having multiple abortions is not as unusual as some might think.
Why do multiple abortions happen?
There are plenty of situations in life that are not enjoyable, and yet are repeated.  Do you know anyone who has been in more than one car accident?  Or someone who battled cancer, only to have to face it again?  An unintended pregnancy is not a time when a woman needs to be shamed for being in her painful situation.
In fact, according to the American College of Obstetricians and Gynecologists, "For healthy, young couples, the chance that a woman will become pregnant is about 20% in any single menstrual cycle."  When you consider that women face those odds over a span of three decades, of course it's not unusual for a woman to have more than one ill-timed pregnancy, resulting in termination.
Feelings about multiple abortions.
While experiencing multiple abortions is not unusual, each woman's emotional response to the experience is unique.  Often, women do not talk with others about their experience, which makes it even more challenging to process those complex emotions.
Many women seem to center their emotional energy on one of the procedures.  For some, it is the first abortion.  They see that experience as being the more significant one, the one that changed the trajectory of their life.  For other women, it is a later abortion that holds most of their grief, anger, or pain.  They explain that the earliest procedure was forced by a parent, but they feel more responsibility for the later procedure.
Right or wrong, shame seems to be a common response.  Many women share that they just can't believe they had to have that repeat abortion.  Women confide that they can't remember whether or not they've even told their husband / significant other that they once experienced abortions.  Shame can be private and overwhelming at times.
Freedom is possible.  In our experience, ignoring your emotions doesn't lead to peace.  Rather than going away, they tend to burst out at the worst times, keeping you a prisoner of sorts.  Engaging in the supportive services of Restore After Abortion, processing your feelings in healthy ways, learning and growing… many women are surprised by the deep peace they are able to claim.
If you're pregnant again.
Please remember that if you are reading this article as you're facing a repeat pregnancy right now, pregnanthelp.com is here to help you.  Perhaps you are thinking about having another abortion.  Maybe you haven't yet made your pregnancy decision.  Whatever your pregnancy situation, we are ready to provide you with a free, private, caring pregnancy consultation in Elmhurst, Glen Ellyn / Lombard, Naperville, or Wood Dale, Illinois.  We would be honored to help you.
"Be strong, be fearless, be beautiful. 
And believe that anything is possible
when you have the right people there to support you."  
Misty Copeland
References:
Guttmacher Institute.  (2007, May).  Repeat Abortion, Repeat Unintended Pregnancy, Repeated and Misguided Government Policies.  Retrieved from: https://www.guttmacher.org/gpr/2007/05/repeat-abortion-repeat-unintended-pregnancy-repeated-and-misguided-government-policies
Guttmacher Institute.  (2017, January).  State Facts About Abortion: Illinois.  Retrieved from: https://www.guttmacher.org/fact-sheet/state-facts-about-abortion-illinois
ACOG.  (2012, June).  Evaluating Infertility.  Retrieved from: https://www.acog.org/Patients/FAQs/Evaluating-Infertility
Brainy Quote.  Misty Copeland Quotes.  Retrieved from: https://www.brainyquote.com/quotes/authors/m/misty_copeland.html