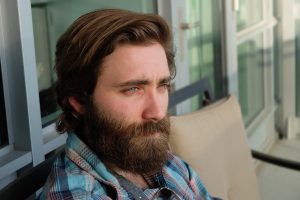 Many times, post abortion support is focused solely on the woman's struggle to overcome the emotional aftermath of abortion. But, there can be an equivalent struggle going on in the minds of the man who was involved in the abortion decision, too.
Usually, the men who might suffer from emotional turmoil after an abortion are those who (1) wanted to parent but his partner sought an abortion, or (2) wanted to be supportive of his partner's decision but didn't express his thoughts at the time.
In her book, "No One Told Me I Could Cry," Connie Nykiel makes the point that, although the man does not go through the physical trauma of an abortion, he does not escape the emotional pain. This pain is compounded by the fact that he will likely keep his grief  secret due to not wanting to seem "weak" or "emotional." He may even fear judgment by his peers or family.
Additionally, he may find it even more difficult to navigate the relationship with his partner who aborted and is finding it difficult to cope now.  Typically, this can spiral downwards into desperation and the eventual fallout of the relationship.
What can a man do who is in emotional pain following an abortion decision? Healthier ways of dealing with the emotional pain are realizing that the abortion is a real loss and it will take time to grieve over it. Moreover, it can help to get support through a post abortion recovery program like Restore After Abortion.  Talking through the emotions with someone who is nonjudgmental and caring can help men overcome the emotional pain and learn healthy coping strategies. Taking these steps for improving emotional health will impact your life positively and make you a stronger person.
Restore After Abortion is for men as well as for women for whom the lingering effects of abortion continue to cause pain. Restore provides confidential post-abortion care to all individuals after abortion experiences. Restore After Abortion serves DuPage County, Illinois and surrounding communities. Please call or text today to learn more or to schedule an appointment.
Sources:
Nykiel, Connie. (2001). "No One Told Me I Could Cry." Life Cycle Books Ltd. Lewiston, NY.