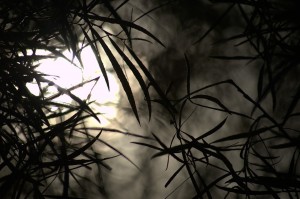 Taking that first step into getting help after experiencing an abortion can be very daunting. But, for those who do, it can make the difference between darkness and finding hope.
A previous Restore client explains her life of post abortion darkness before Restore and how she experienced hope and healing.
"Before Restore, I was going through the motion of work activities, but my life outside of school and work was nonexistent. I couldn't watch baby commercials or stand to be around pregnant women. After getting into the Restore group, I started to slowly work my way into being a little more open-minded. I found myself thanking God about certain things. When I did my homework, I cried a lot because the verses spoke to me and instilled some hope in my darkness I had. I grew a lot spiritually and my faith became stronger. My guilt that I always mentioned in group started to fade and I kept looking forward to hope and what God had for me. I even started to go to church again. Without this group and leader and how she cared for me, without my sister and fiance who knew and cared for me and without God, I would not be here today rejoicing in joy and full of everlasting love.  The Restore group helped me escape darkness and build my faith."                                                                                      —  Dee,  Age 27
If you find yourself having trouble coping from an abortion, take that first step today and get help. Please call us at 630-599-0043. We are here for you.