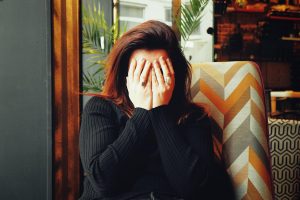 In the famous comic strip, Peanuts, by Charles M. Schulz, the main character, Charlie Brown, used the phrase Good Grief! quite often. Normally, it was his way of saying he was frustrated with someone or saddened by something. Like maybe some of you, I found it was interesting (or confusing) that Charlie would use the word good in front of grief, especially since grief is synonymous with words like sorrow, suffering, distress, and despair.
No one wants to experience grief but it seems to be something we all end up encountering at some point in our life, especially, when we feel a significant loss. This can be true after experiencing one or multiple abortions. A loss can be felt and difficult emotions can be triggered by remembering the abortion event, especially around the anniversary of the abortion date or due date.
Unfortunately, it can take some time to process through the grief, especially if you suppress these emotions and keep the loss a buried secret. If you are struggling with grief caused by one or multiple abortions, please know there is hope and healing. Restore After Abortion is here for you and we want to help. Please contact us at 630-599-0043 or schedule a virtual visit on our website https://restoreafterabortion.com/966-2/ .