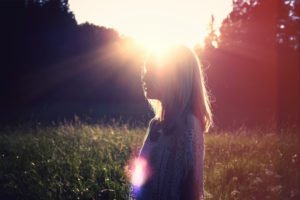 Are you wrestling with feelings of guilt days, months, or years after having an abortion?  The truth is, a lot of people find themselves in a similar place.  Guilt may manifest itself as a vague, beneath-the-surface sense of remorse, a dominant feeling that affects day-to-day life, or something in-between.  Perhaps you have some feelings of shame which you attribute to a past termination.  These emotions may have developed unexpectedly.  Maybe you were told before the abortion that you wouldn't experience this in the days that followed, and yet, an internal sense of guilt is part of your present reality.  You're probably wondering, "Will this feeling ever go away?"
Searching for Healing in the Middle of Complex Circumstances
Everyone's journey of processing a past abortion is unique, so it's hard to say what your own path may look like.  Chances are, you're dealing with many complex feelings and questions, which are making your best way forward hard to discern.  Perhaps you're asking yourself, "What do these guilty feelings mean?  Where are they coming from?  Did I make the wrong pregnancy decision, am I feeling this way for a different reason, or is all of this just in my head?"  It can be painful to face guilt head-on.  But remorse is a feeling that tends to linger if it isn't dealt with.  That's why it's important to seek healing… even if you're still trying to reconcile in your mind this whole pregnancy and post-pregnancy experience.  Perhaps this process of searching for healing will help you discover the insight and clarity you may be looking for.
"How Can I Seek Freedom from Guilt?"
Seeking support is key to beginning a healing process, which is key to discovering freedom from guilt.  Restore After Abortion exists to partner with women and men on this journey.  Our program provides hope to individuals experiencing guilt and other possible symptoms of post-abortion stress.  It takes courage to open up about a difficult abortion experience, but our team at Restore believes in the power of healing through connection with a healthy support network.  We provide a safe space to process your past, present, and future with a compassionate and trustworthy Restore leader.  We believe that a personal and intentional approach is essential to breaking the grip of guilt.
Restore provides opportunities to connect one-one-one with a Restore leader or within a support group setting, virtually or in-person.  Our highly-trained leaders are here to listen and support- never judge.  They want you to know that's it's possible to discover peace of mind, no matter how challenging your journey has been.
Reach out to learn more about Restore and schedule an initial appointment!