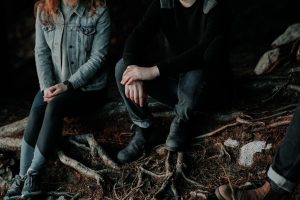 For some women who choose abortion after learning about a fetal anomaly, their stories of grief can begin before the abortion even took place. The news of an adverse prenatal diagnosis can understandably be quite devastating. When you first learned about the diagnosis, it may have felt as if a cold wind had knocked you off kilter. Such a dramatic change to your initial plans might have left you feeling lost. The decision you made to have an abortion under such circumstances likely was not an easy one.
A sense of loss may have accompanied your choice. Your thoughts may be concerned with what-ifs even after the abortion had taken place. It can be difficult to acknowledge the presence of negative emotions. A part of you may feel as if you just went to move on from the abortion and forget about it. Choosing to heal after an abortion can seem like a scary decision. But it is not a journey you must travel alone.
An abortion after an adverse prenatal diagnosis can be an emotional experience. Venturing down the road that will lead you toward restoration can seem like a daunting task at first. The journey may seem long, but the end of it can bring you peace. By reconciling with your abortion decision, you can receive the healing you deserve.
Reach Out Today
The Restore After Abortion program offers free, nonjudgmental post-abortion support for teens and adults. Please call or text us at 630-599-0043 or email care@restoreafterabortion.com.