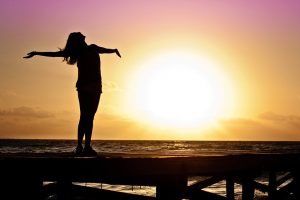 After going through an abortion, many women describe feeling trapped in an emotional darkness that is difficult to get out of by themselves.
Recently, a client shared her experience of going through a Restore group and how she found that "light at the end of the tunnel" of emotional pain.
"Before Restore, I was in a very dark place emotionally and spiritually. I knew I could not continue my life in this much pain. Meeting other women who went through a similar experience was very helpful for me to feel as though I am not alone and it was helpful to hear how others have healed from a painful abortion. Restore pushed me emotionally and spiritually and although, at times, I felt worse, I found light at the end of the tunnel and now I feel much better about myself and healing has occurred."       —Anonymous, Age 22
If you would like to find the compassionate post abortion support you are looking for, please call or text us at 630-599-0043 for a free, confidential consultation.