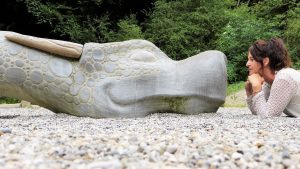 There is a quote from Nelson Mandela that says, "I learned that courage was not the absence of fear, but the triumph over it. The brave man is not he who does not feel afraid, but he who conquers that fear."
There can be a lot of fears and personal obstacles when a woman seeks out post abortion support. She may feel she is not ready to open up about her past. Or, she may fear once she does open up about her past, she may feel worse than before. She may fear she will be judged or that no one is capable of helping her heal. She may fear the support she receives may cost too much time, money, or energy. Lastly, she may fear the unknown of delving into abortion recovery.
A Restore client described her feelings upon entering our program, "Basically I know myself well enough to know that although I've been trying to overcome my experience, I am not being successful in my endeavors. I usually think of myself as a strong, capable person-someone who conquers her fears, and overcomes all adversity, but for some reason unbeknownst to me, I can't seem to shake this as easily as I thought. I want peace of mind."
Facing your fears about abortion recovery is not easy. We are here to help. Restore offers  strictly confidential, compassionate, and nonjudgmental post abortion support tailored to meet your needs. If you are ready to take the next step, reach out to Restore at 630-599-0043 or schedule an appointment online at www.restoreafterabortion.com/966-2.