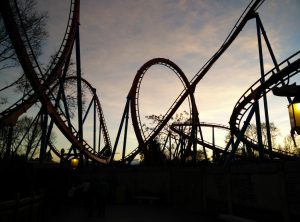 POST ABORTION FEELINGS
Chances are, if you have experienced one or multiple abortions, you can relate to experiencing widely fluctuating emotions and feelings. One minute you may be feeling sad,  alone, and crying over your life because it seems devastated and hopeless. The next moment, you may be feeling you made the right decision and your life seems hopeful, again. 
WHY DO MY FEELINGS RESEMBLE A ROLLER COASTER RIDE?
Typically, when a woman goes through with an abortion, she already has a mixture of emotions going into it. Soon after going through with the procedure, it can be common to re-experience those same emotions as well as experience a new set of unanticipated feelings such as anger, shame, and regret. Anger may surface because she feels upset at herself or her boyfriend for getting into a situation whereby she was forced to make an abortion decision.  Shame and regret can be felt because, although she really did want to be a parent, she felt she did not have the support or resources to do so.
Additionally, since there are hormonal levels that are fluctuating, too, these levels can impact how you feel causing mood swings.  If you feel like your emotions resemble a roller coaster ride, please know this can be common and you are not alone.
WHEN TO SEEK HELP
If you or someone you know can relate to fluctuating feelings caused by one or multiple abortion, please reach out to us. The Restore Program's staff and volunteers are dedicated to helping you process through these emotions and help you find the hope and healing you deserve.  Call or text us at 630-599-0043 to schedule your introductory appointment or find out more about our confidential, compassionate, and nonjudgmental support services.
.