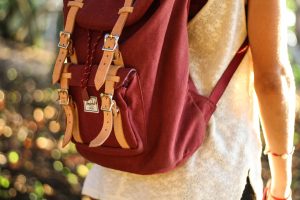 Lilly made an attempt to smile as she made her way past a group of fellow college students who were engaged in a lively discussion. As she passed them, she stopped to notice their smiling faces, carefree attitudes, and enthusiastic voices. As she stood there, she thought about how she longed to be just like them.
Just then, like a tidal wave, the thoughts of her abortion experience from over a year ago, came crashing into her mind.  Unable to stop them, one by one, Lilly experienced the flashbacks like it was a movie playing in front of her. Lilly remembered how she felt about finding out about the unexpected pregnancy, the arguments over what to do, the fear and anxiety that plagued her, and, lastly, the day she experienced the abortion.
Overwhelmed and feeling very sad and alone, Lilly turned and walked away from the group.  As she tried to recover from the flashbacks, she thought to herself, "Why is this so difficult? What can I do to stop thinking about all of this? How can I return to my 'old self'?"
If you or someone you know has been experiencing flashbacks and memories related to the trauma of abortion and have questions about how to process through it, Restore After Abortion can help.  Restore offers a nonjudgmental, compassionate, and caring environment for anyone who has experienced an abortion in their past and wants help navigating through the painful reminders to get to a place of healing.  Call or text Restore today at 630-599-0043 to find out more about our abortion recovery support program or request a free, confidential consult at https://restoreafterabortion.com/966-2.