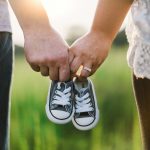 When you had your abortion, it wasn't a good time for you to be pregnant. Your situation was just not right. Perhaps it was a difficult decision, but you felt it was the best decision you could make at that time. It didn't seem there was any other option for you, and what's done is done. But things are different now.
At Restore After Abortion, we often talk with women who are anxious about infertility after abortion.  Restore helps those for whom the lingering effects of abortion continue to cause pain. Restore provides free confidential post-abortion care and support services to all individuals after abortion experiences.
 In our experience, women concerned about infertility after abortion are wondering about two things:
Physical complications—could something related to the procedure prevent me from getting pregnant or carrying a pregnancy to term?
Spiritual or life issues—could I have bad karma or will God/the universe punish me so I never have kids of my own?
First, let us encourage you: many women do go on to have one or more full-term pregnancies and deliveries after abortion.
If you've done some research, you may have discovered it can be difficult to come up with a definitive answer regarding infertility after abortion. Here are a few things we can share with you.
And a few thoughts on emotional and spiritual questions about infertility:
Some women experience emotional challenges such as sadness and anxiety after an abortion; this may indirectly effect infertility after abortion.
Preoccupation with future children or worrying about infertility—to the point where it becomes controlling or interferes with daily life—may indicate that connecting with a program such as Restore would be beneficial.
Some women find that when they do become pregnant, their experience of pregnancy and parenting doesn't erase the sadness of the abortion in the way they thought it would. If you have children and are still grieving a past abortion, please contact Restore.
It's common for women who experience infertility to feel angry with God or the universe. For women who have experienced abortion, this may be complicated by a sense of "being punished" for the abortion and anger at themselves or others involved in the decision. Experienced Restore staff can help you work through this complicated issue and find the peace and hope you need.
Restore After Abortion, serving DuPage County, Illinois, and surrounding communities, can provide you with free and confidential post abortion care, information and support services. We are here to work with you through this concern, as well as the other questions and issues you may be facing after your abortion.  Please call today for a consultation.
DISCLAIMER
Please read the following carefully.
Restore After Abortion is not a health care provider.  The information presented here is not intended to diagnose any medical situations and should not replace direction from your personal physician and/or abortion provider.  Consultation with your qualified health care provider is the proper way to address your medical concerns.  While this article attempts to be as accurate as possible, it should not be relied upon as being comprehensive or error-free.  You should never disregard medical advice or delay in seeking it because of something you read here.  In no event will Restore After Abortion or its affiliates be liable for any decision made or action taken in reliance on this information.