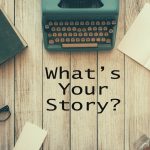 Opening up to someone for the first time about a sensitive topic can be difficult and painful. However, for those who have had the courage to do so, they can find help, healing, and encouragement from others who have gone through similar circumstances. As one Restore client stated, "It was helpful to have other women share their stories to help me realize other people have gone through what I have and feel the same way as I do."
When abortion stories are shared in a safe and nonjudgmental environment, individuals realize they are not alone, deeply connect with others who are going through similar experiences, and ultimately find healing through the process of sharing these stories.
Restore provides a safe, caring, and nonjudgmental environment for teenagers and adults to share their abortion stories.  We offer individual as well as group support to help you on your journey to healing after experiencing abortion. 
If you feel that your abortion stories are unresolved, we encourage you to talk with one of our caring, compassionate, and non-judgmental staff. They can help you connect with others who have had a similar experience. Not only can sharing your experience bring you healing and encouragement, but it can help to provide healing to others as well.
Restore helps those for whom the lingering effects of abortion continue to cause pain. Restore provides free confidential post-abortion care and support services to all individuals after abortion experiences. Restore After Abortion serves DuPage County, Illinois and surrounding communities. Please call today for a free, confidential consultation.