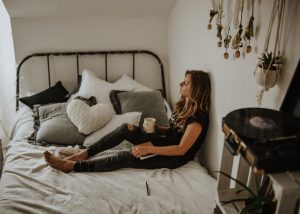 Most people won't tell anyone about their past abortions.
     "The doctor asks how many pregnancies I've had, and I just say the one with          my son. He doesn't need to know about the first pregnancy."
     "You know it's strange. I can't remember if I ever told my husband about                  them.  It was so long ago…."
While working at Restore After Abortion, these women have confided in me. Secrets are shared. And so often followed by:
     "But I'm fine now."
Absolutely they are. I see these beautiful women, investing in their marriages, raising lovely children, furthering successful careers, developing rich friendships. Yes, they are fine now.
And yet.
I long for them to be more fine.
I know there is a place where the old wounds can be totally healed. Where shame disappears. Where remnants of anger can be cleansed by full forgiveness. Where women can walk knowing that they have completely forgiven themselves.
I long for women to know that there can be even more healing for them.
Healing happens everyday at Restore. It requires an investment of time and a risk of trust. But it is possible.
We are here because we care and want to help. Learn about what Restore can do for you. Please call or text 630-599-0043 or use our online scheduler to schedule your private and strictly confidential consultation.